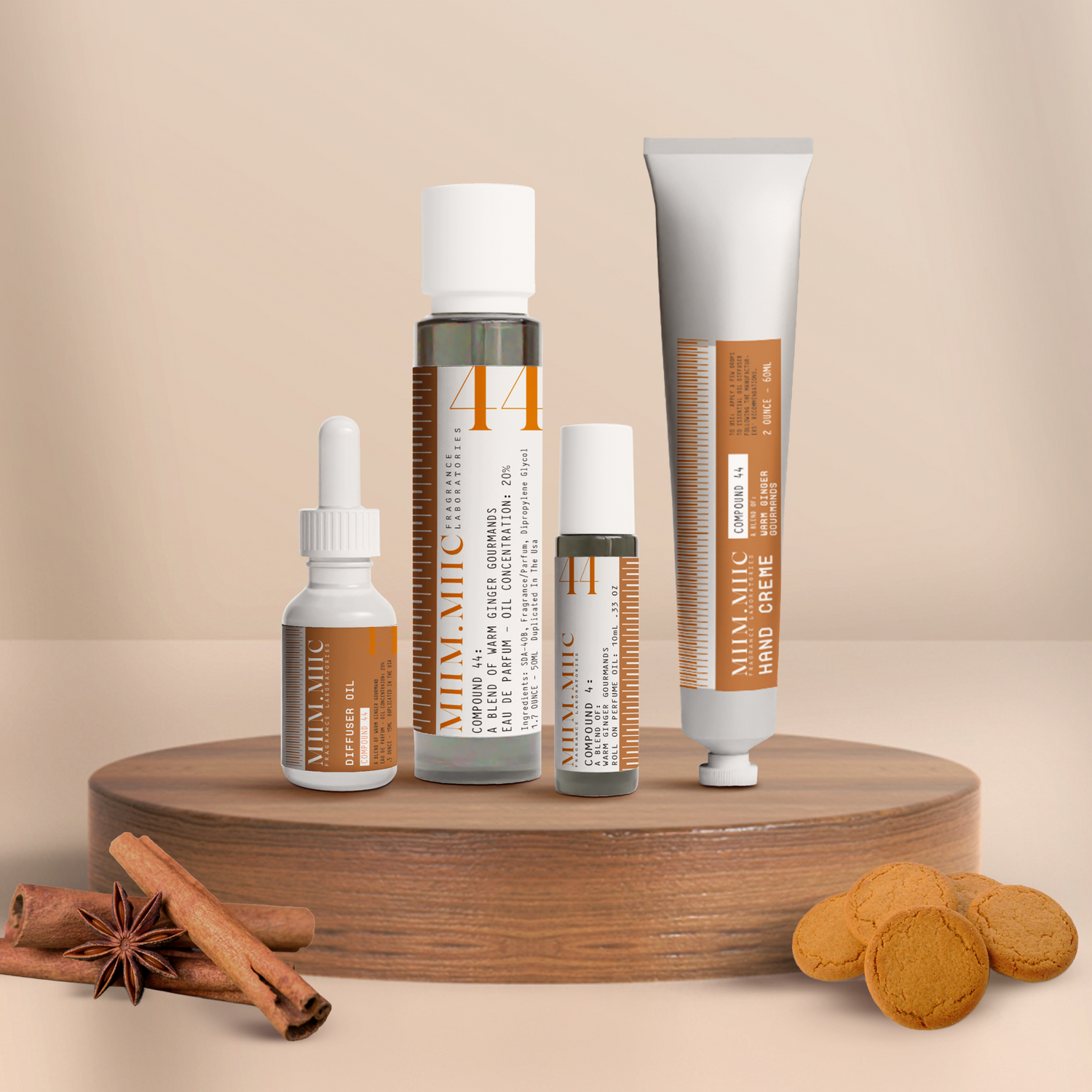 Introducing No 44 Warm Ginger Gourmands
We duped Jo Malone's Sold Out Ginger Biscuit and it's only available for a short time!
Shop Now
Hi there! We Are MIIM.MIIC
A luxury fragrance house creating interpretations that are completely indistinguishable from their designer inspirations.
Meet Us
We Make Buying Fragrance Simple & Fun
Step 1: Pick Your Scents

We know buying a fragrance online can be tough BUT you already know what most of ours smell like (hint hint: expensive). You can always take our quiz to discover new ones we know you'll love.

Step 2: Spray & Smell

All orders are always risk-free and returnable, with or without a 2ml sample. If no sample is included, simply test out the full-size bottle. You can try each fragrance before making any commitment.

Keep What You Love

Return any bottles you choose not to keep within 30 days, no questions asked.
Look Mom! We are famous...
The price you pay is not the cost of the liquid in the bottle. In fact, the juice in the bottle is a tiny fraction of the cost! When you buy a fragrance at retail, you're paying for the store profits, the celebrity models and photo shoots, insane marketing costs like billboards and samples and then for someone else to make it for the company. All of this adds up, so we decided to do things a little differently.
How Are We So Affordable You Ask?
We make it! Yes, all of it!

Founded by one of the industries top manufacturers, everything is made in house without the markups a normal brand pays.

For you, and DIRECT to you.

We don't sell in retail. Why would we? You already love the scents because you've probably already paid full price. With no retailer mark-up our costs are already cut in half

We develop in house

Our in house laboratorie is able to mimic (get it?) your favorite luxury scent. We get dead on and if for some reason you dont agree, the return is on us.
Our Guarantee
Scent is personal, and since you can't just walk into a store to smell our products, we offer a 100% risk free guarantee. Don't like it? Send it back for a refund. It's that easy.
Learn More
Let's Make Your Home Smell As Good As You
Our versatile Diffuser Oils now come in all of you favorite scents.
Don't Take Our Word For It
The Reviews Are In! Here's what our fans saying:
🌟🌟🌟🌟🌟

I've been a huge fan of the original for years but couldn't justify spending another $350. Took a chance on this and no one could tell I changed bottles. - Jeri S.

🌟🌟🌟🌟

Would have given 5 stars but I love it so much that I go through the bottle FAST. Come out with a bigger size and you get 5 stars FOR SURE! - Kim

🌟🌟🌟🌟🌟

I've been buying Baccarat 450 fora few years. I love love love this scent and have been using it in my diffuser. Smells exactly the same. Just ordered the Jo Malone dupe and can't wait for it to arrive.

🌟🌟🌟🌟🌟

DEAD On! No one knows. I mean NO ONE. I still get stopped in the street and asked what I'm wearing. In fact last week at the grocery store someone asked if I had Tom Ford on. I said YES! 😈