Introducing our NEW Deep Hydrating Hand Creme! 👋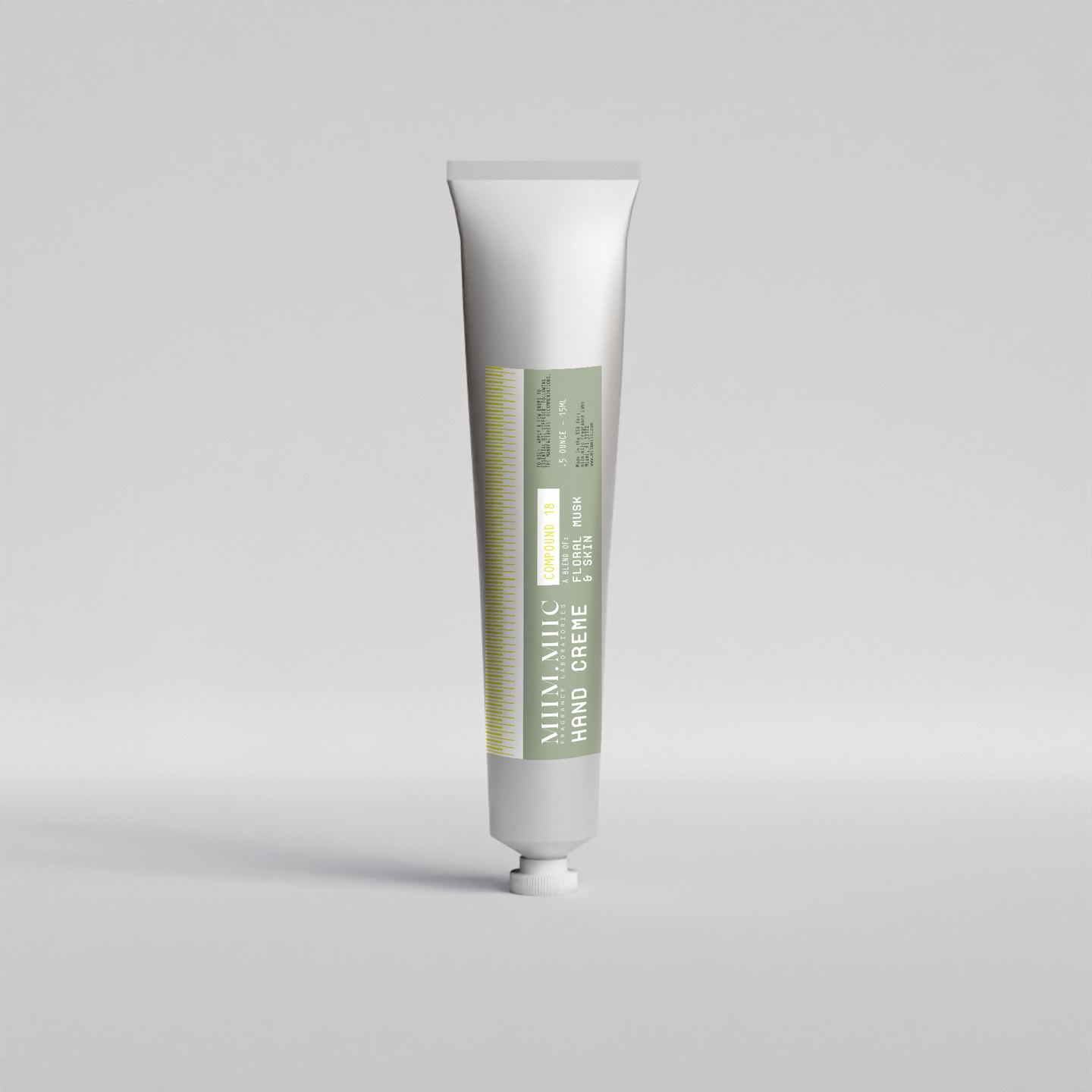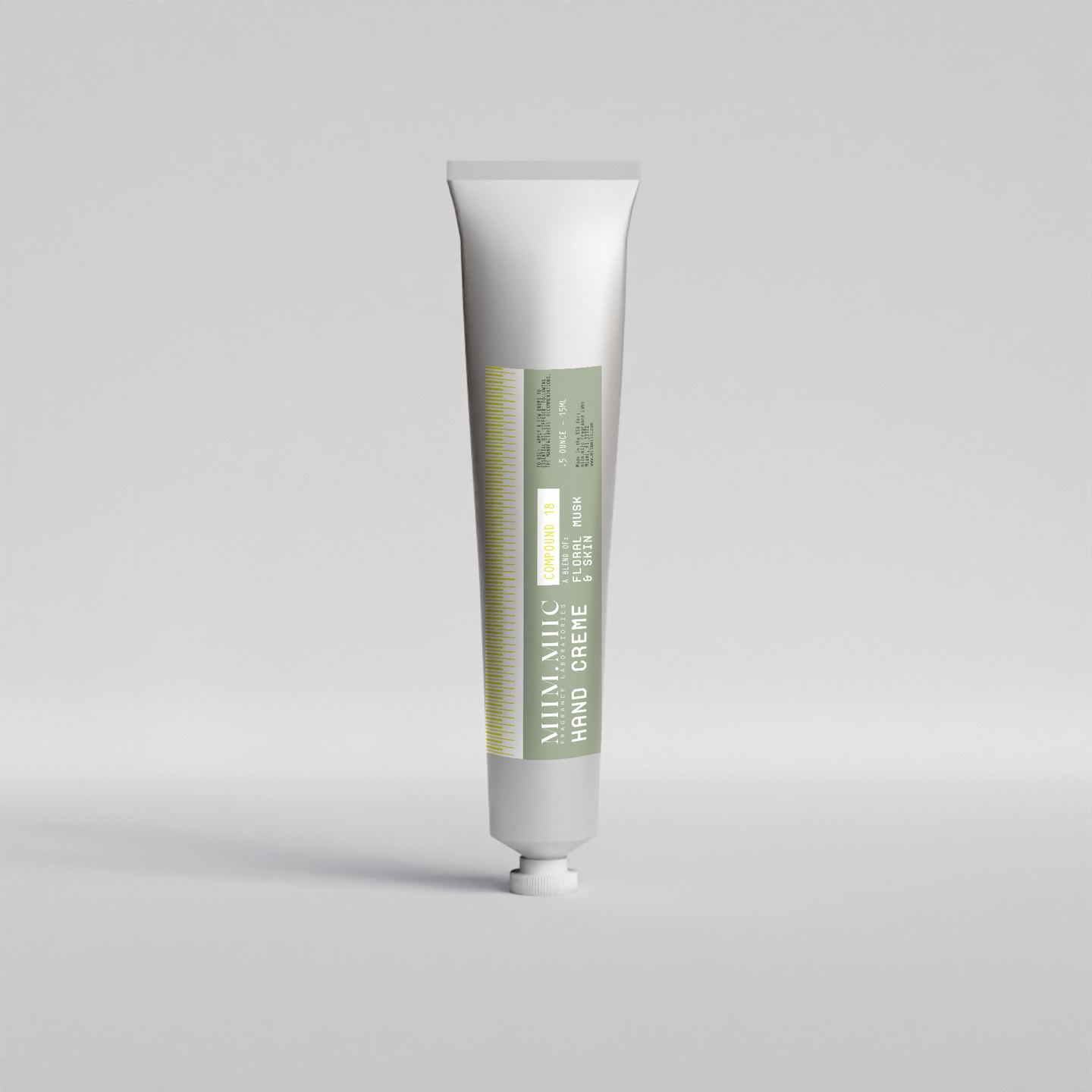 No 18 FLORAL MUSK & SKIN Hand Creme
Our Compound Of: Glossier® You
Regular price

Sale price

$14.00 USD

Unit price

per
The newest product to join the MIIM.MIIC family is Deep Hydrating Hand Creme. Featuring an award winning formula that softens and protects hands. The lightly textured formula is non-greasy and contains Micronized Safflower oil, which helps to smooth and moisturize skin. Enriched with Hyaluronic Acid and Iris Extract it leaves hand ultra hydrated and delicately perfumed.
Formulated to smell like you but dreamier, our No 18: Floral Musk & Skin smells slightly different on everyone. Top notes of Pink Peppercorn and Iris Bulb are layered over middle notes of Clean Soap and a hint of White Florals The fragrance is then blended with a Base of Musk and Ambrette to create a clean fresh scent that has developed a cult following.
The Notes

TOP NOTES: Pink Peppercorn, Iris Root
MIDDLE NOTES: White Florals, Soap
BASE NOTES: Ambrette, White Musk
Ingredients

Water (Aqua), Carthamus Tinctorius (Safflower) Seed Oil, Stearic Acid, Glycerin, Cetyl Alcohol, Glyceryl Stearate, Sodium Hyaluronate, PEG-100 Stearate, Dimethicone,Imperatar
Cylindrica Root Extract, Ceteareth-20, Cetearyl Alcohol, Phenoxyethanol, Butylene Glycol,
Polyacrylate, Fragrance (Parfum), Carthamus Tinctorius Oleosomes, Triethanolamine, Disodium EDTA Dihydrate.
The Formula

All our fragrances are vegan, cruelty-free, and formulated with industry clean standards. Our hand cremes are made without parabens, phthalates, or synthetic dyes.
The Quality

Every MIIM.MIIC product is made in the USA.
About Our Impressions...

MiimMiic Fragrance Labs does not violate copyright. MiimMiic competes with the designer brand.  It does not use their fragrances and is not associated in any way with the designer brands or their manufacturers. All trademarks are property of their respective owner. Designer/brand name is solely used for comparison purposes and to give customers idea of each fragrance's character and scent accords. We do not present our fragrances to be exact copies. We are in compliance with the FTC's statement of policy regarding comparative advertising.
Share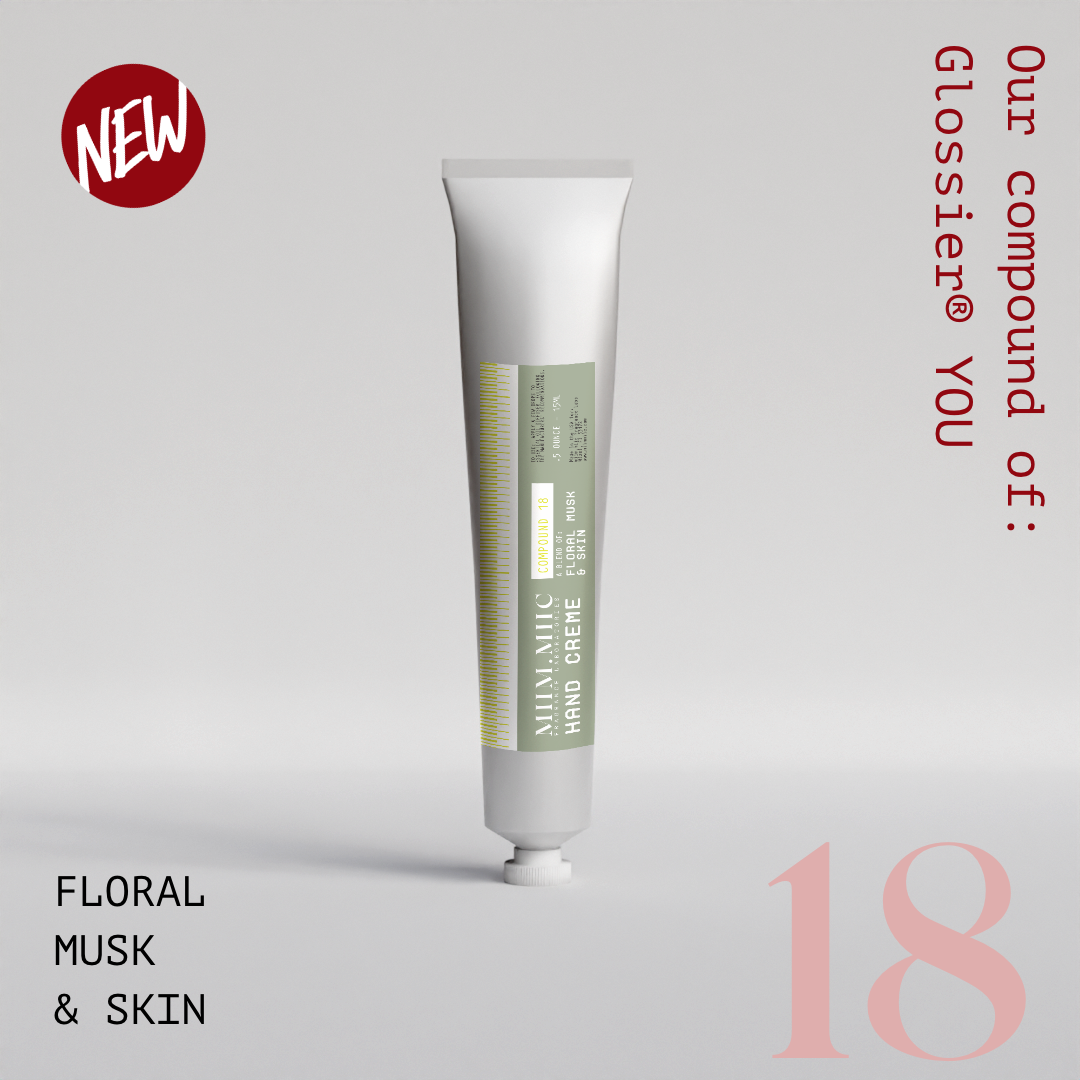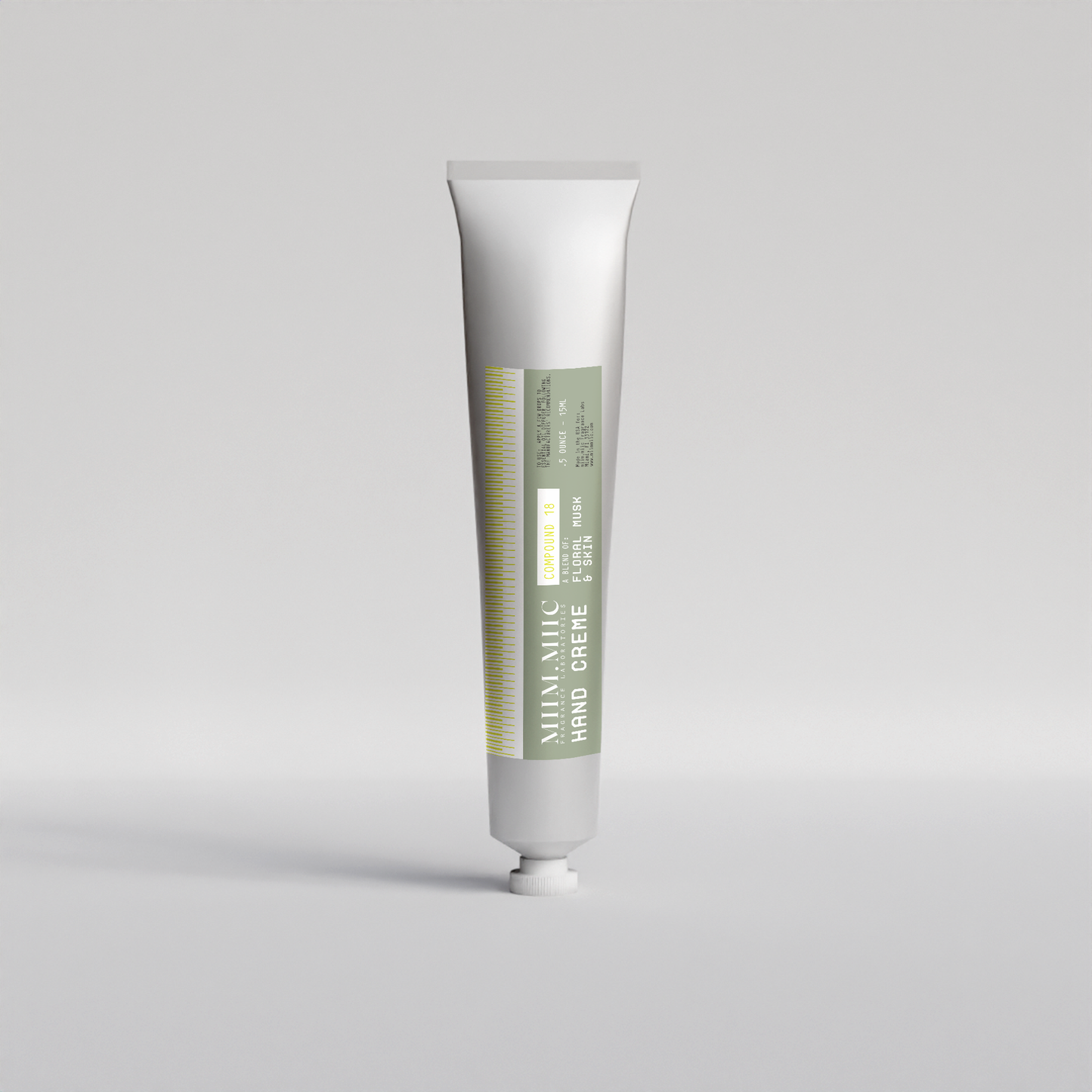 Wonderful, just like Glossier You
It's been a couple of years since I smelled Glossier You, but it used to be my everyday perfume, and from what I can remember this smells very similiar. The lotion formula is nice itself. It almost feels like a luxury brand hand creme. It quickly absorbs without that greasy feeling, yet leaves the hands moisturized, soft, and subtly scented. As for the smell, it starts off mainly floral(more like fresh, real flowers than perfumed flowers) with a hint of pepper. Sweet, soft, and slightly sharp from the peppercorn. As it wears the pepper smell becomes more prominant and the musk comes through for a warm, clean skin smell. I would describe this as a unisex scent in my opinion. Even though the initial smell is sweet and floral, the pepper and musk is enough to bring a masculine energy to it. Sometimes when I smell it, it reminds me of certain notes men's cologne uses. Overall, it smells light, fresh, and like a freshly showered person, with a bit of a subtle edge that makes this scent so interesting. The scent is also pretty long lasting, because when I put this on before bed I can still smell it on my hands the next morning.
Let customers speak for us