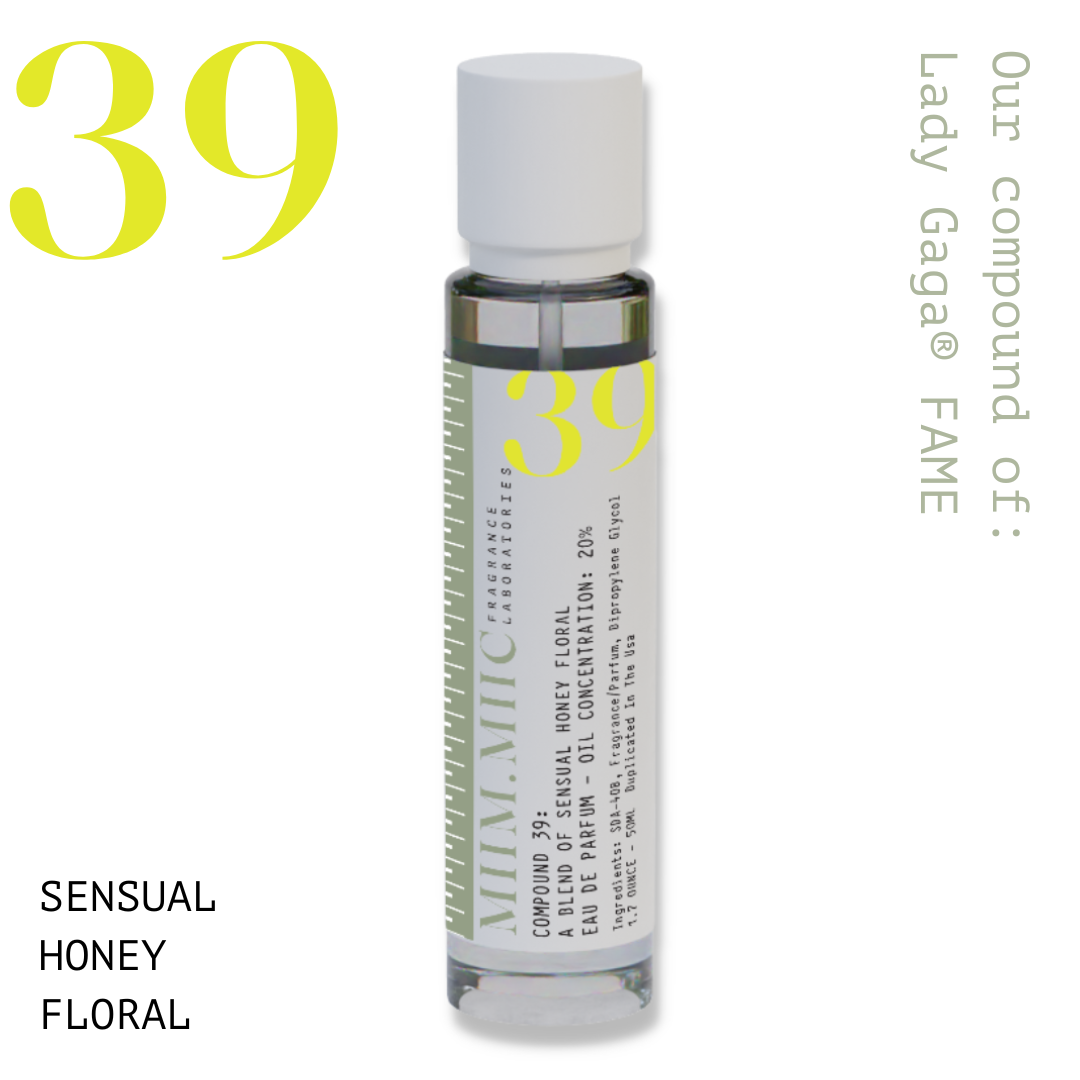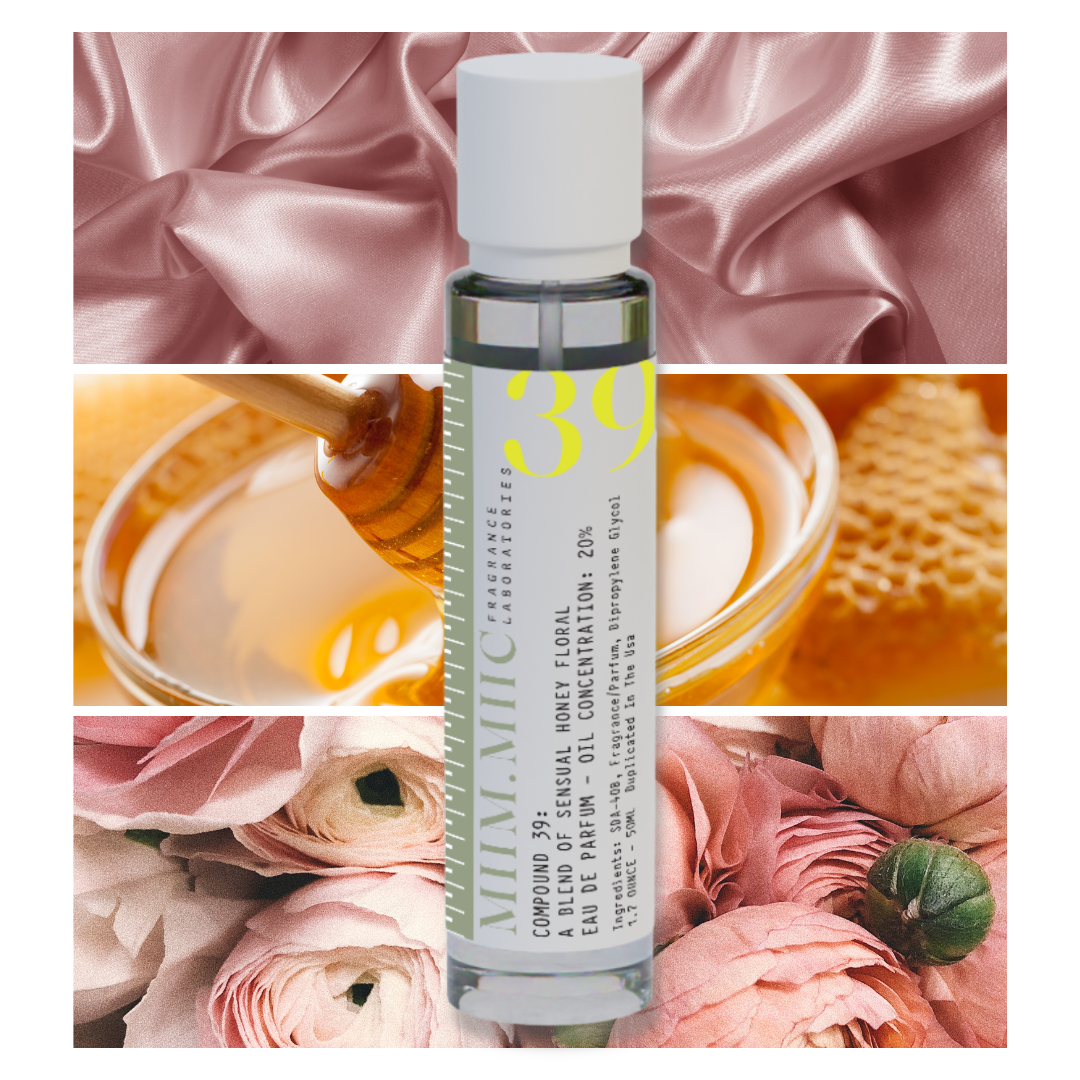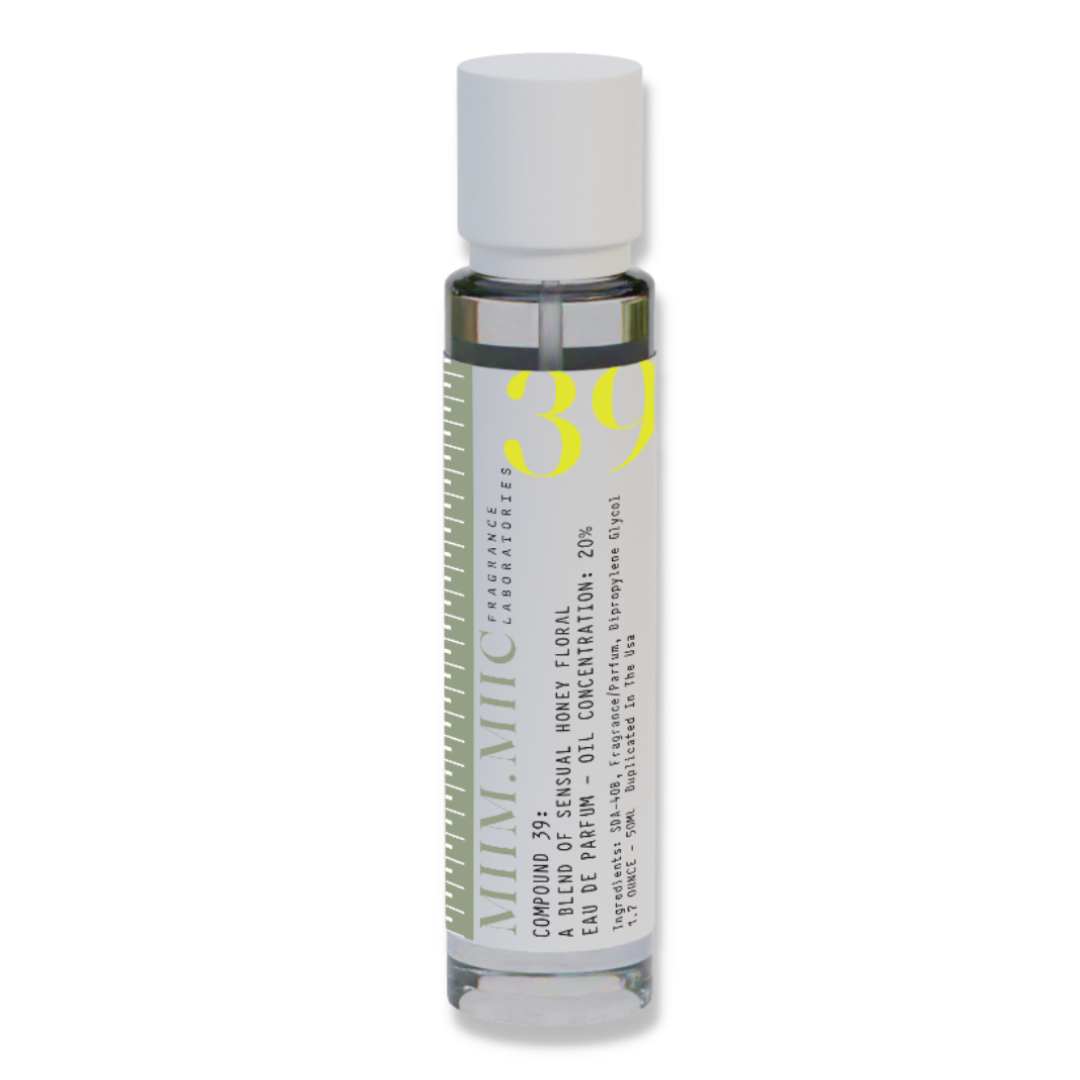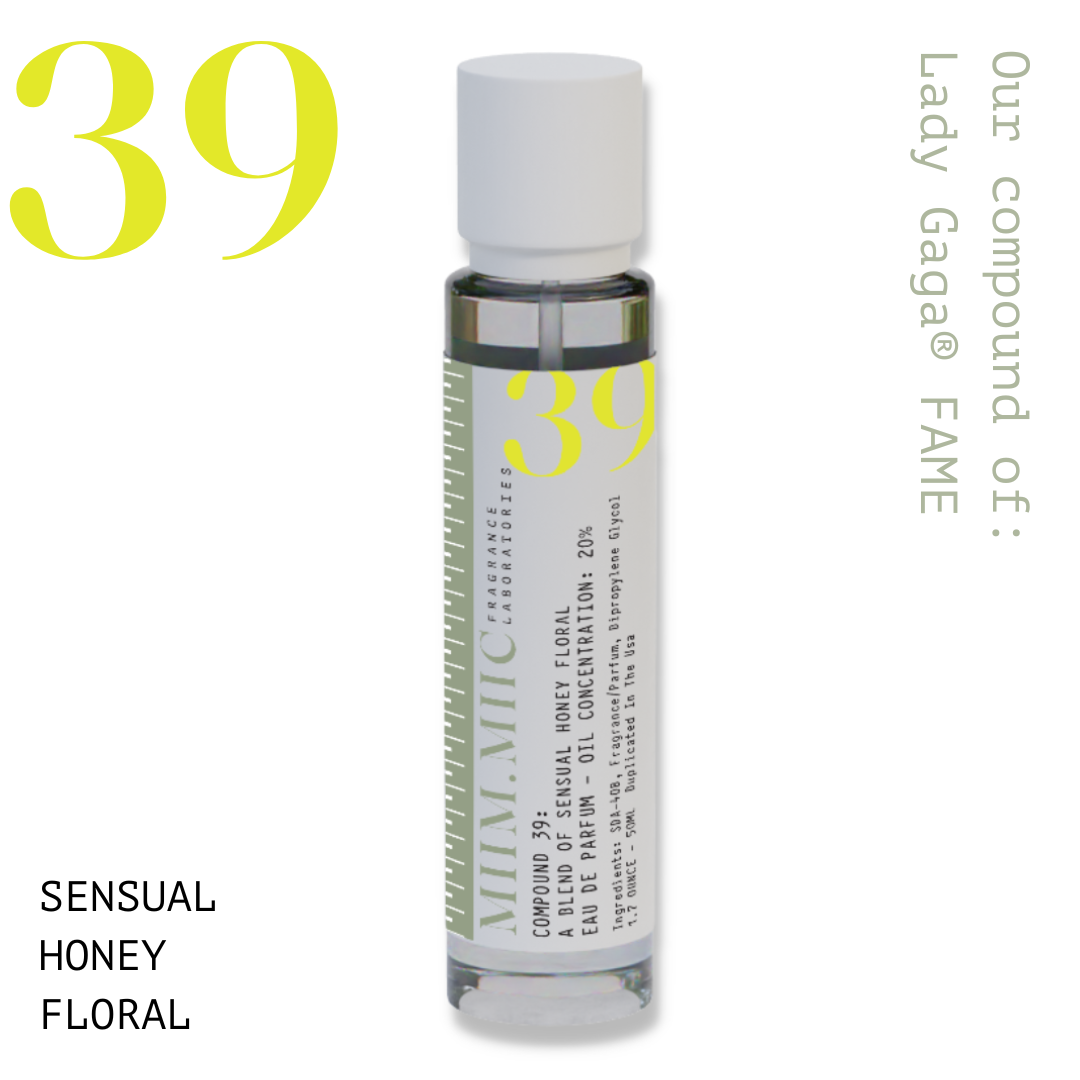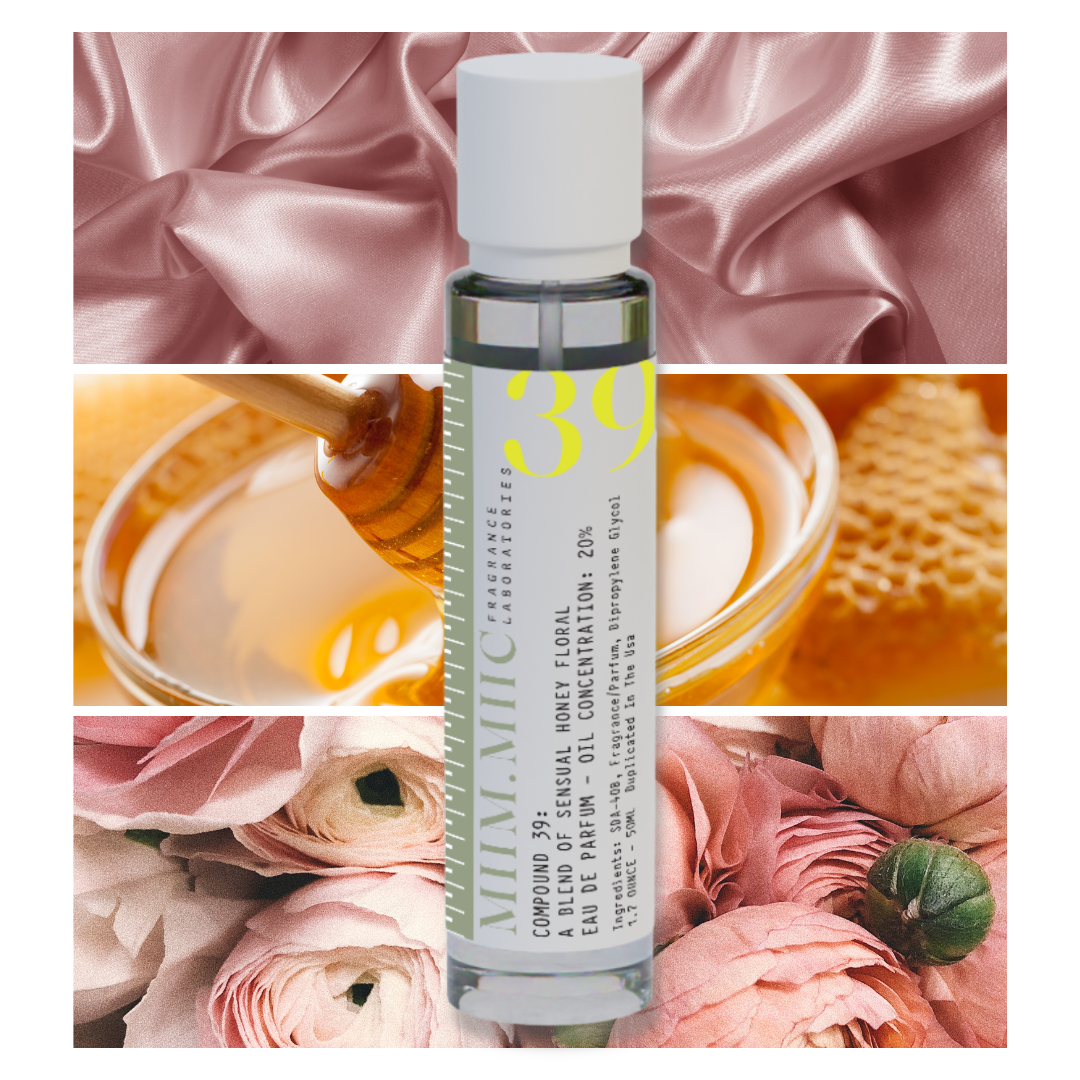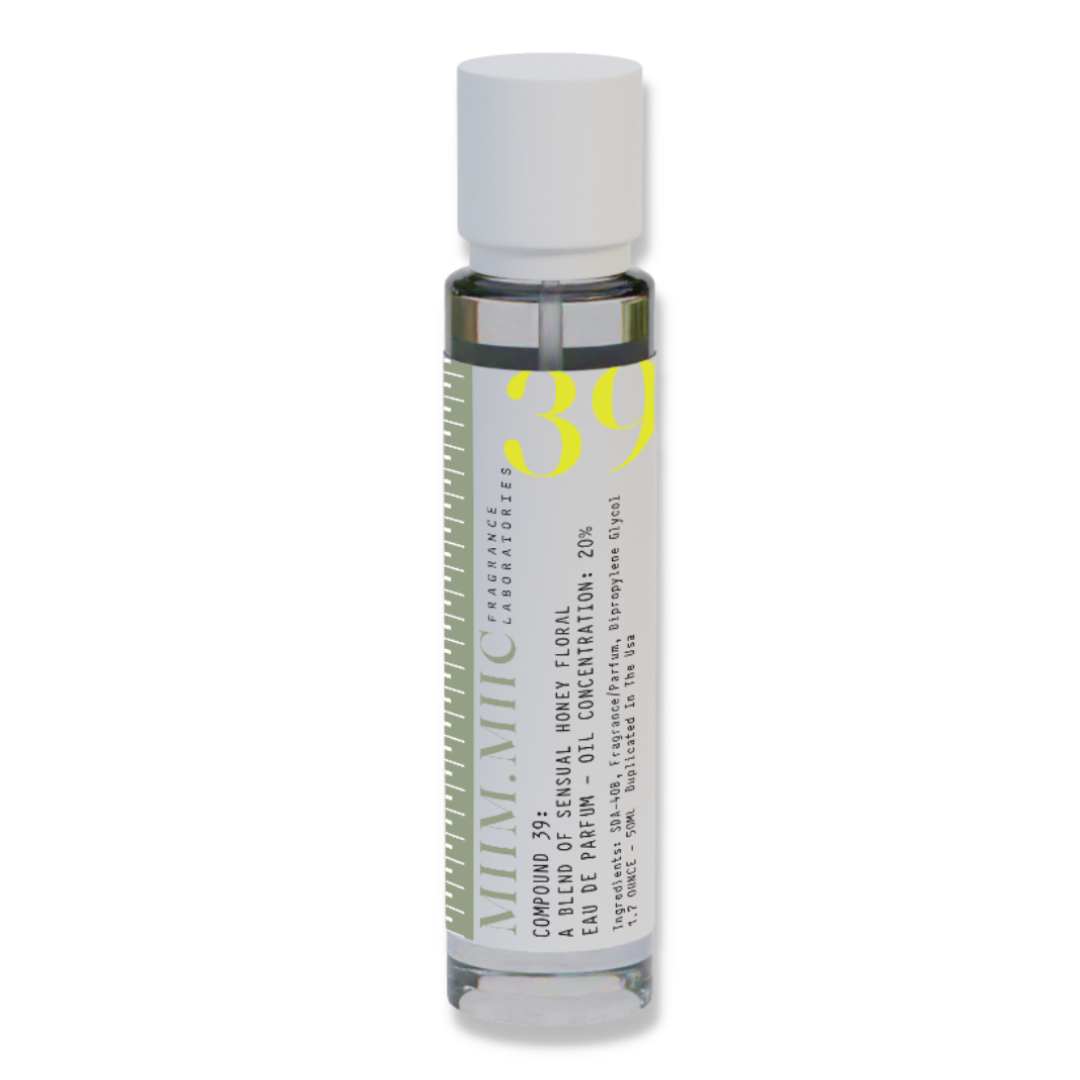 No 39 SENSUAL HONEY FLORAL
Our Compound Of: Lady Gaga® Fame
Regular price

Sale price

$39.00 USD

Unit price

per
Inspired by a celebrity who is known for pushing envelopes, our No 39 is a deep and sexy honey based floral that is not like anything we have ever smelled.
A drop of honey, a touch of saffron, and a hint of apricot. The perfect blend of sweet and spice. The jasmine and tiger orchid give this perfume an exotic and intoxicating scent that is sure to turn heads.
The Notes

Top Notes: Honey, Saffron, Apricot
Middle Notes: Jasmin, Tiger Orchid
Base Notes: Belladonna, Incense, Dark Woods
Ingredients

SDA-Alcohol 40B, Fragrance/Parfum, Dipropylene Glycol
The Formula

All our fragrances are vegan, cruelty-free, and formulated with industry clean standards. They are made without parabens, preservatives, phthalates, or synthetic dyes inside.
The Quality

Our fragrances are formulated for optimal performance and long-lasting wear without being overwhelming. Everyone's spray threshold is different, but if you typically spray 2-3 times a day, one MIIM.MIIC 50 ml bottle can last up to 3-4 months.
About Our Impressions...

MiimMiic Fragrance Labs does not violate copyright. MiimMiic competes with the designer brand.  It does not use their fragrances and is not associated in any way with the designer brands or their manufacturers. All trademarks are property of their respective owner. Designer/brand name is solely used for comparison purposes and to give customers idea of each fragrance's character and scent accords. We do not present our fragrances to be exact copies. We are in compliance with the FTC's statement of policy regarding comparative advertising.
Share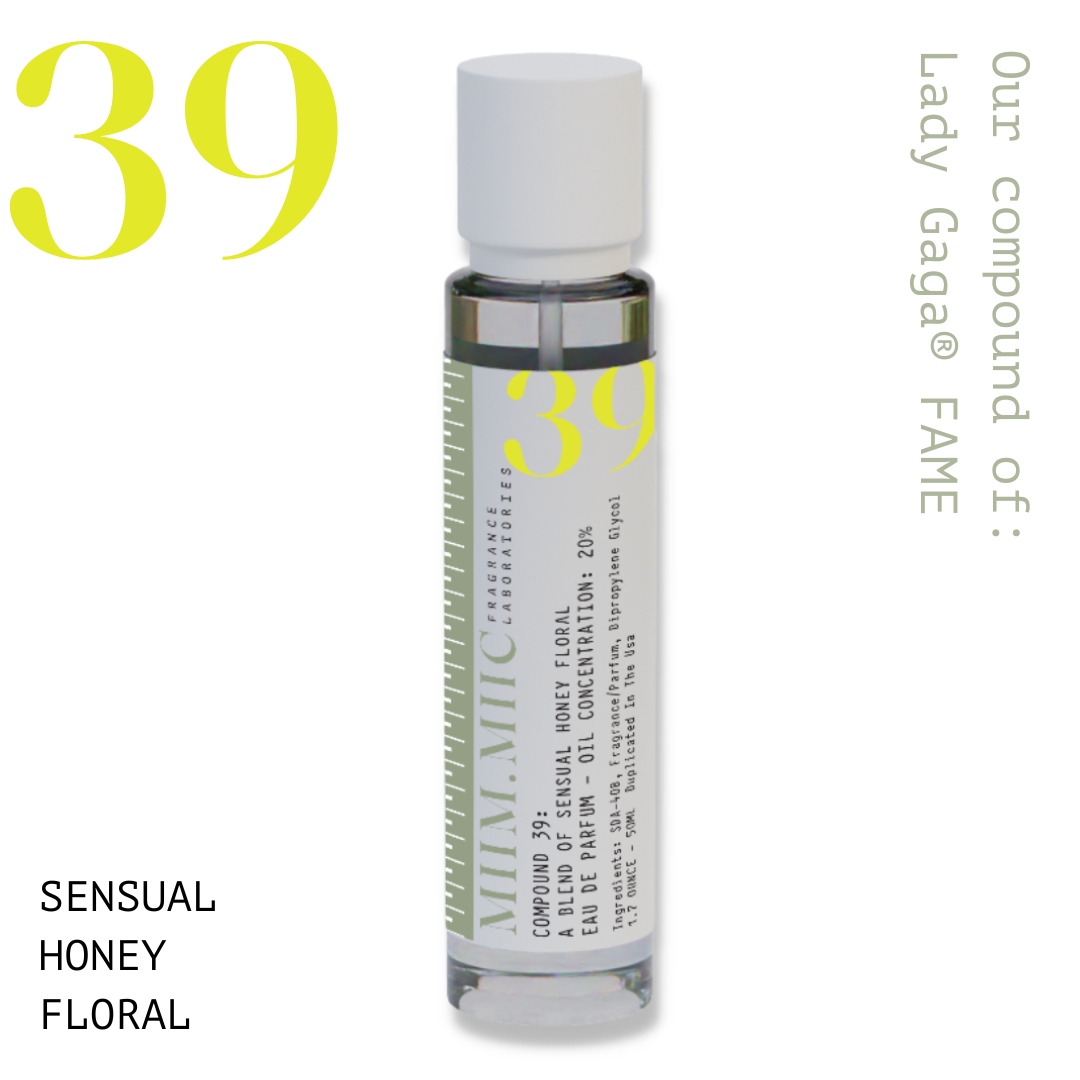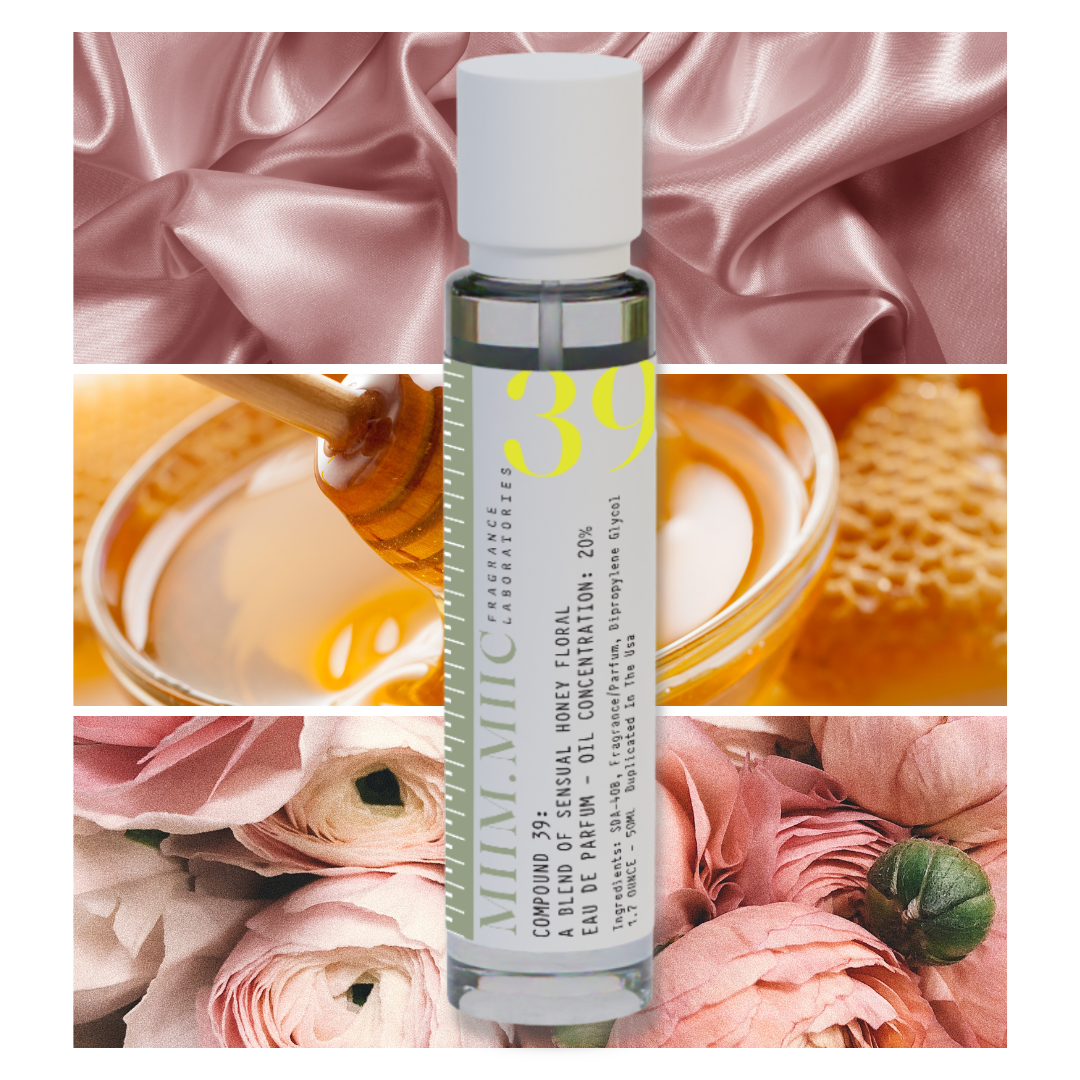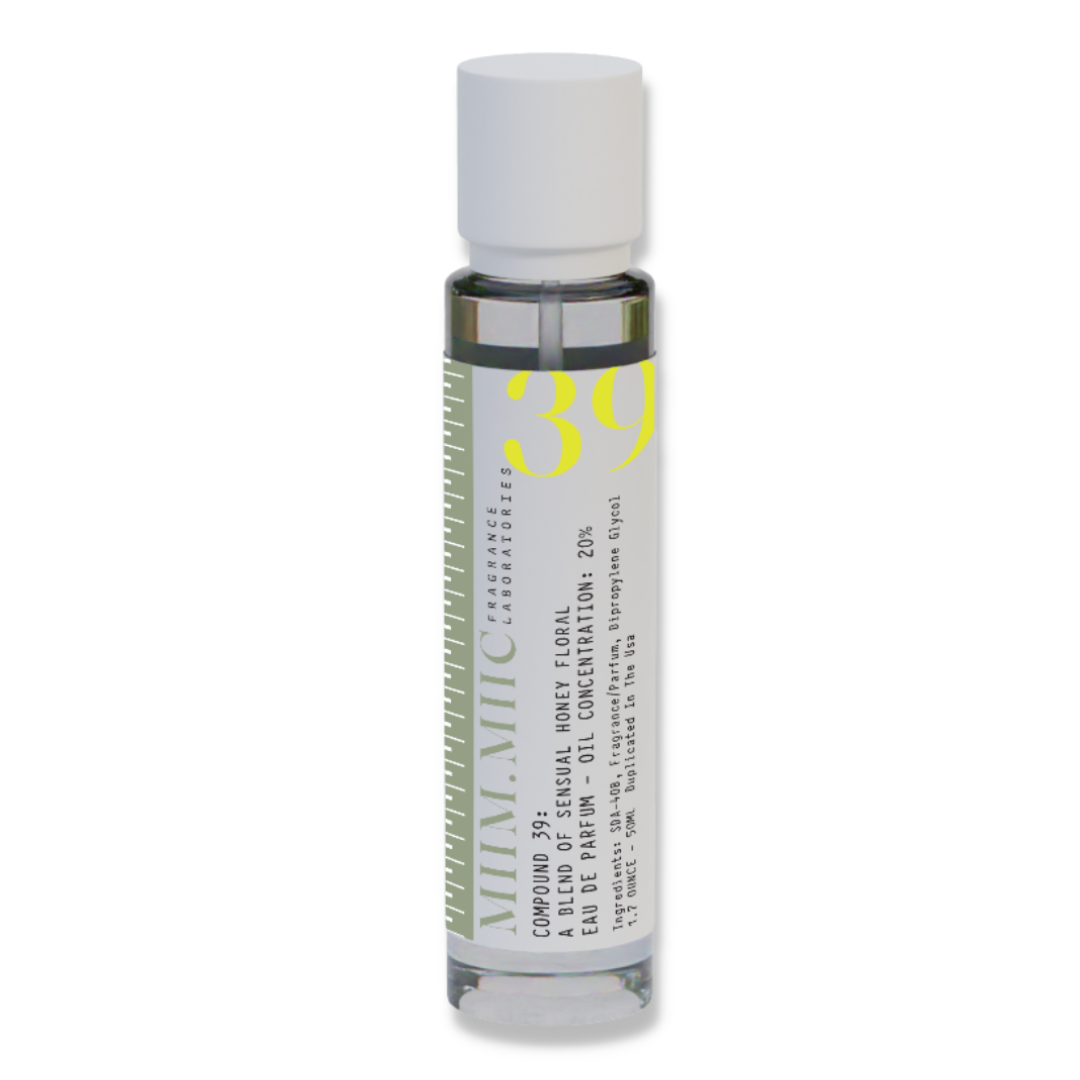 Thank the Lord!
Ok - so like ten years ago now, I was obsessed with Lady Gaga's Fame! Anyone who really got to know that fragrance KNOWS it is a standout in the world of Celebrity Fragrances! It is floral/honey with Apricot and Incense...are you kidding me! Amazing. So, when I saw that Miim Miic had a formula for Fame called: #39 Sensual Honey Floral - I immediately bought it! Now, it has been a minute since I smelled the original but, I feel 39 isn't a 99% spot on dupe but, I'll give it %80-85...It's good. It has already garnered me some compliments so, yeah. I am very happy to have it in my collection!
The Essential Sweet Layer
I was originally introduced to MiimMiic as I was on the search for a dupe of Lady Gaga's 'Fame' fragrance. Knowing that Gaga herself doesn't have plans to re-release her scent again anytime soon, I wanted to find something similar that I wouldn't feel so guilty about using on the regular. I am glad that I found MiimMiic! This is a beautiful fragrance, while I wouldn't necessarily compare it to 'Fame' by Lady Gaga, it does have some similar deepened, sultry sweet notes. On me, it's immediately a rush of sweet honey followed by a more sensual fruit note. Over an 8 hour wear test, at the end of the day, I found that I noticed a slight sweet fragrance still lingering. It isn't incredibly long lasting, in my opinion, but layers beautifully; which leads me to the title of my review 'the essential sweet layer'. I also purchased MiimMiic's #76, "Spicy Amber Vanilla", and the two of them blend/layer together exceptionally well. The added spice notes from #76 take this fragrance a little closer to the originally duped 'Fame' scent. The two together last a lot longer than either one on their own! While I am happy that I have found what I will now call my 'signature scent' duo, I am still on the search for my 'Fame' dupe! This is an exceptional value and I love that I was able to purchase two scents for less than the cost of a single designer fragrance. My only complaint; the bottles themselves. I cannot get them to stand upright no matter where I put them. They are tall and slender yet filled with a liquid, so therefore they are prone to 'spillage'. Add in a pet kitty or two and they'll permanently live on the floor! I'd love a more broadened base for stability, otherwise perfection. Thanks MiimMiic!
Very powdery, very floral, not sweet enough, and is missing the incense note, apricot note, and the honey note which are the main notes in fame. The dry down on this fragrance is very soapy and leans more mature rather than youthful.
Let customers speak for us