A better price
for your favourite scents
We create 1:1 versions of your favourite fragrances (starting at $29)
FREE 30 Day Risk Free Guarantee
Fast Shipping
We ship your order FAST!

Easy returns
Quick and easy returns

Great support
We're here for you 24/7!
Smelling good in 3 easy steps
Miim.miic is a luxury fragrance house creating interpretations that are completely indistinguishable from their designer inspirations.

Just take our quiz and discover which scent is 100% yours.
Pick Your Scents
Simple find a similar fragrance you want or take our quiz to find your perfect scent.
Spray & Smell
All orders are always risk-free and returnable, with or without a 2ml sample.
Keep What You Love
Return any bottles you choose not to keep within 30 days, no questions asked.
Find My Favourite Fragrance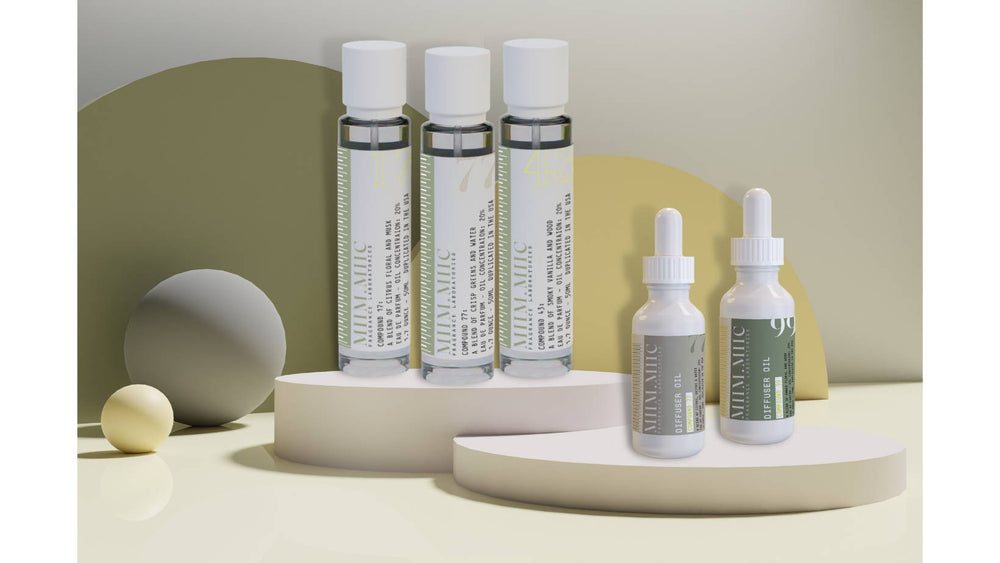 Thousands of
good smelling customers
How we offer luxury scents
at non-luxury prices
We got rid of the unneccesary retail cost, celebrity models and insane marketing costs to make sure everyone can experience luxury scents.
Frequently Asked Questions
By eliminating unnecessary packaging, advertising and prestige pricing that designer brands do, we managed to focus all our efforts on the quality of the fragrance and on delivering the exact same luxury scent, for a fraction of the price. For more information about our pricing check the transparent pricing section.
Are your fragrances natural?
Our fragrances are formulated with a high-end blend of natural and synthetic components for a product that performs.

They are made without preservatives, phthalates, parabens, formaldehydes or endocrine-disrupting ingredients (amongst others).

We follow the highest standards across the industry for clean fragrance, and our fragrances are formulated to exclude a comprehensive set of ingredients that do not meet these standards.
We ship anywhere in the Continental U.S.

Currently, we do not ship internationally, including Canada, Hawaii and Alaska. We do not deliver to PO boxes or to American Overseas Territories.

All products are shipped from Miami Florida
How long do the bottles last?
With average use, a 50ml bottle should last 2 months
NO WAY! We are happy to report that all of our fragrances are cruelty free. We are also free of parabens, phthalates, Sodium Laurel Sulfate and mineral oil.
Don't worry with
our "No Risk" guarantee
Scent is personal, and since you can't just walk into a store to smell our products, we offer a 100% risk free guarantee. Don't like it? Send it back for a refund. It's that easy.

Not sure which fragrance to pick? Take our quiz!
Get extra 10% off Your First Order